On October 17-18, 2017 during the visit to Indonesia the Deputy Minister of Foreign Affairs of the Republic of Belarus, Andrei Dapkiunas, met with the Deputy Speaker of the House of Regional Representatives of the People's Consultative Assembly of Indonesia Prof. Dr. Ir. Hj. Darmayanti Lubis and the Minister of Defence of Indonesia General (RTD) Ryamizard Ryacudu.

In the parliament the sides discussed the topics of further development of Belarus-Indonesia inter-parliamentary ties, exchange of visits at the level of the heads of upper chambers of the parliaments, strengthening of political contacts and extending economic cooperation.

At the talks in the Defence Ministry both sides emphasized the importance of military-technical cooperation for bilateral agenda. Expediting ratification of the Defence Industry Agreement would facilitate bilateral cooperation in this sphere. Minister R.Ryacudu expressed hope for further expansion of collaboration between Belarus and Indonesia.

A.Dapkiunas also met with the executive officers of BelAZ trade house and its Indonesian partner Pusaka Bumi Transportasi. The main subject of the discussion – realization of the project for supply of 40 mining dump trucks to Indonesia and the prospects for new purchases of Belarusian equipment.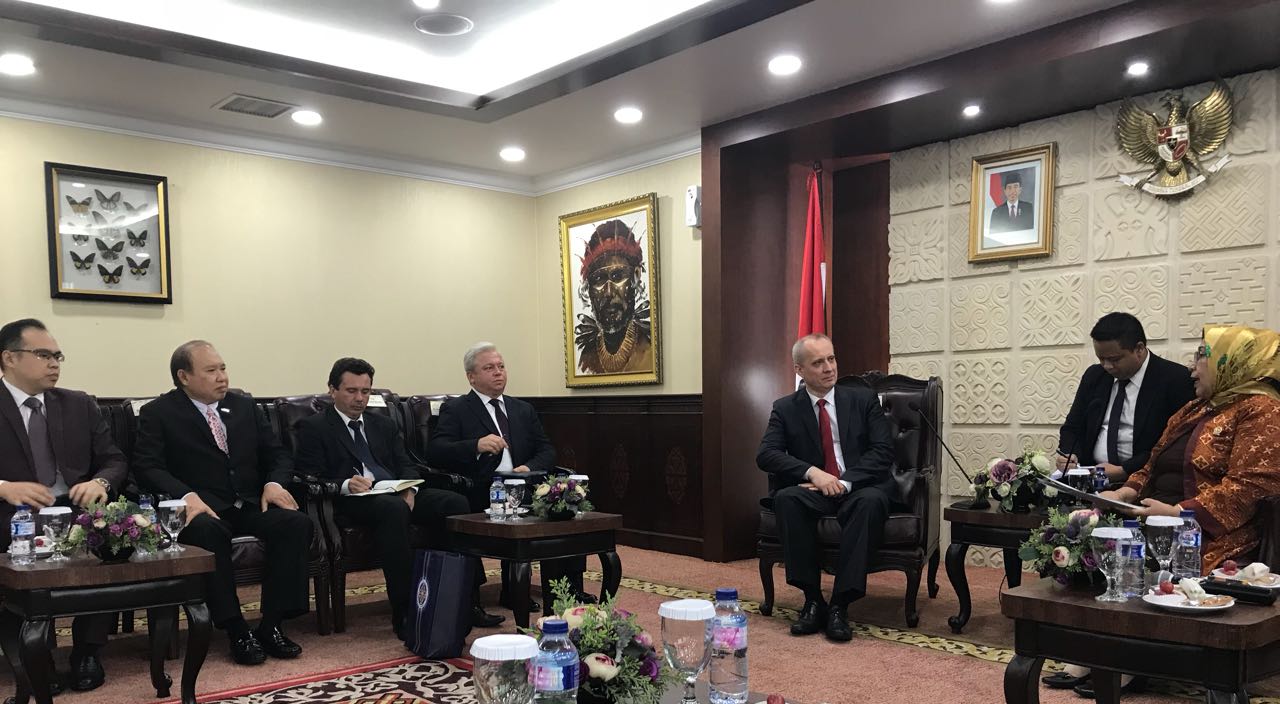 At the meeting with the Deputy Speaker of the House of Regional Representatives of the People's Consultative Assembly of Indonesia Prof. Dr. Ir. Hj. Darmayanti Lubis



At the meeting with the Minister of Defence of Indonesia General (RTD) Ryamizard Ryacudu



At the meeting with the Minister of Defence of Indonesia General (RTD) Ryamizard Ryacudu