Participation of the Belarusian delegation headed by the Minister of Emergency Situations of Belarus Mr.Vadim Sinyavsky in the 7th Session of the Global Platform for Disaster Risk Reduction
27.05.2022
On May 24-26, 2022 the Belarusian delegation headed by the Minister of Emergency Situations of Belarus Mr.Vadim Sinyavsky participated in the 7th Session of the Global Platform for Disaster Risk Reduction, which took place on May 23-27 in Nusa Dua, Indonesia.

Within the framework of the Session, the Minister participated in a ministerial roundtable on the topic "Thinking Resilience: Changing the Approache to Disaster Risk Reduction Financing". In his speech, the head of the Belarusian delegation told about the experience and approaches of Belarus in the field of emergency response, emphasizing that Belarus fulfills all obligations in the context of the Sendai Framework Program.

Mr.Vadim Sinyavsky also informed his foreign colleagues about the adoption in Belarus of the "National Strategy to Reduce the Risk of Emergencies for 2019-2030", which ensures the sustainable functioning of the necessary infrastructure based on the existing system of activities of state bodies.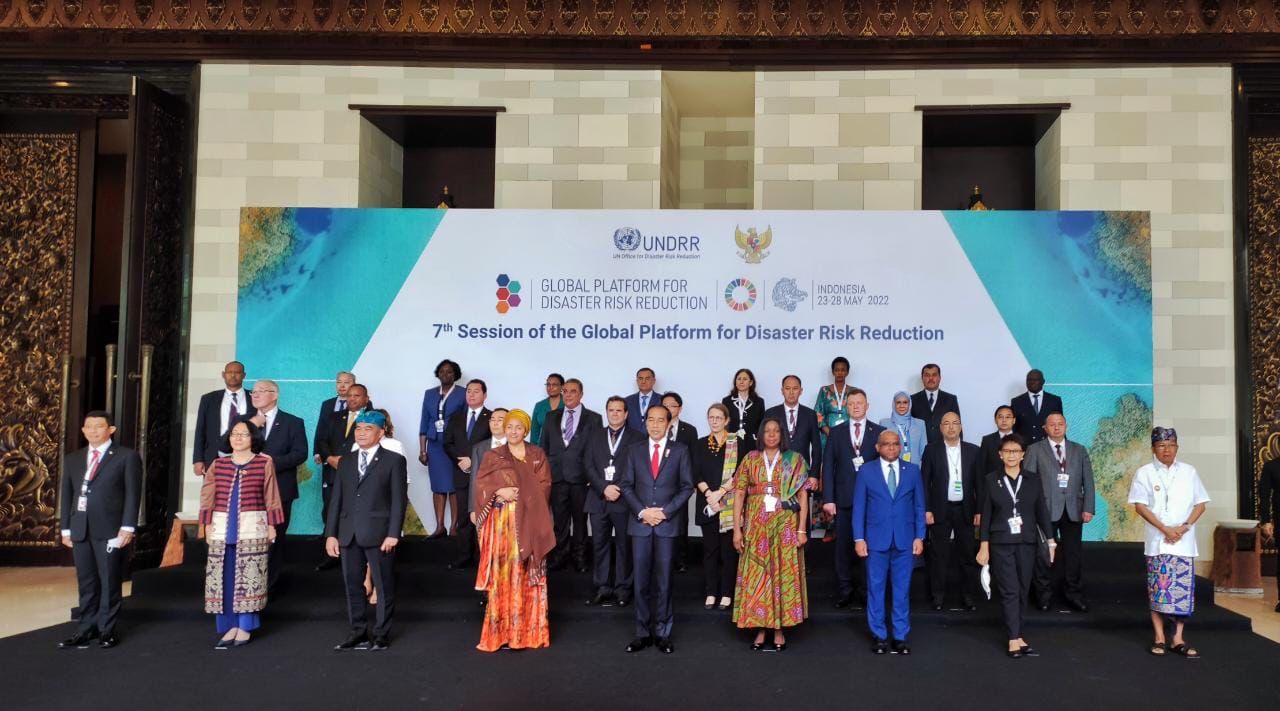 On the sidelines of the event, bilateral meetings of the Minister with foreign colleagues were also held.

On May 26, Mr.Vadim Sinyavsky met with Mr.Lilik Kurniawan, Secretary General of the Indonesian National Agency of Disaster Management. The parties agreed to explore the possibility of exchanging experience in the field of emergency response within the framework of the signed Memorandum of Cooperation.